I went back to my Rajasthan images on account of a magazine feature. Sometimes the old stuff possesses a quality that cannot be replaced today. Countries change, cities change and people change. The world today is not the world that I knew ten years ago.

It turns out neither is my photography.

Rummaging through those images I am struck by two things. Firstly I had forgotten what a unique experience it is to travel in India. Second, I forgot how little I knew about photography ten years ago. I barely recognise the person behind the camera back then. Ten years isn't that long really, is it?

Professionally I probably shouldn't admit to this, but I was not nearly as good at this caper back then as I am now. I can see the technical faults in my Rajasthan collection, they are many. I can also see the editorial holes. I have a much greater capacity to shoot editorial and shoot with a set of skills today. I simply have more tools in my bag of techniques to draw from now, and I have refined those skills to the point of second nature.

But it's not all bad. While I may have some holes in that old image set, I am chuffed to see so many lovely images amongst as well. The editorial intention is clearly there, a decade ago, even if the skills were not yet honed. Applying a little spit and polish to those RAW files has produced a unique result, a blend of my present day aesthetic with my more youthful exuberance.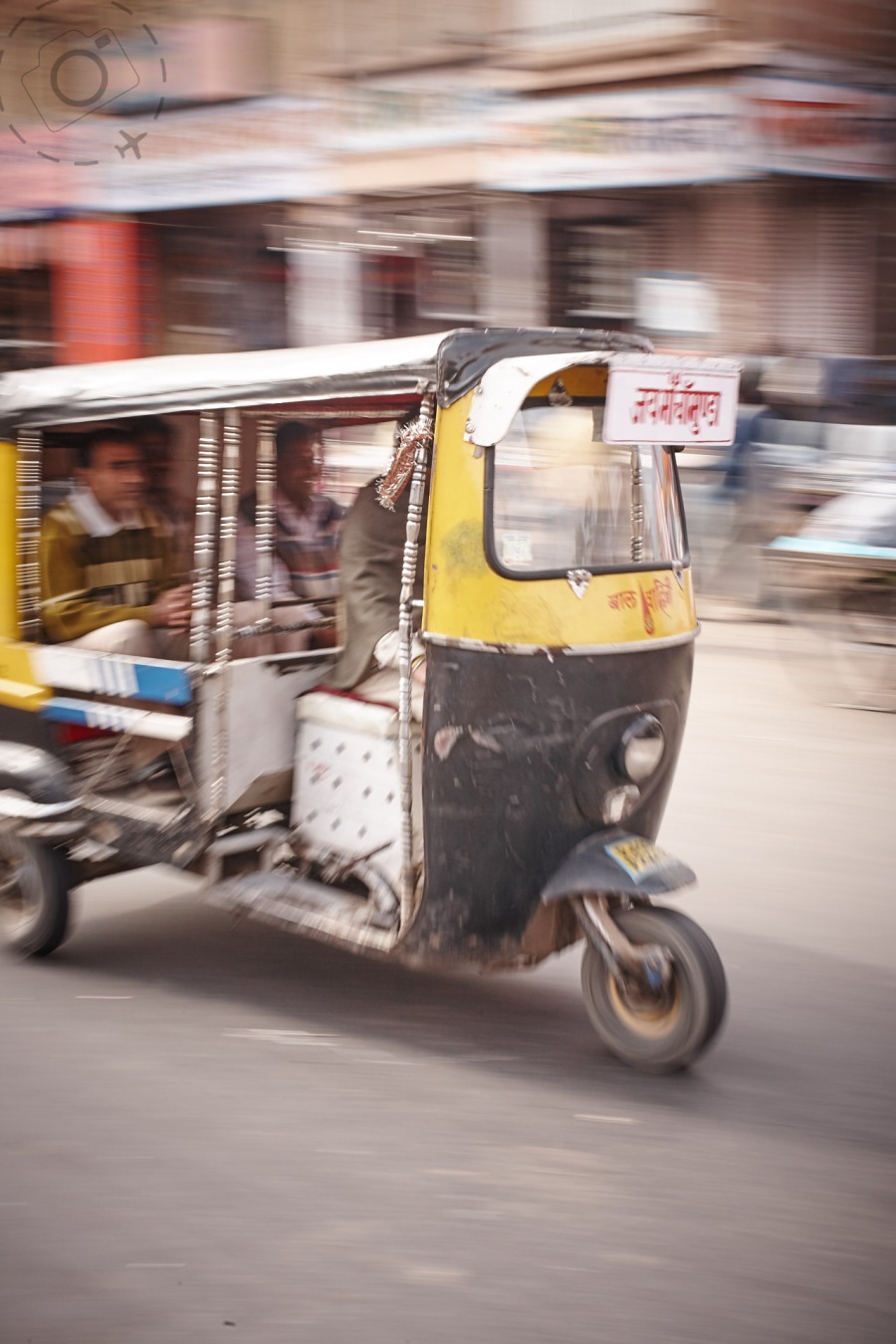 Reprocessing these images to give them a contemporary feel has been rewarding also because it's clear that RAW workflow software has come a fair way in that time. When I shot my Rajasthan series Lightroom wasn't a thing, and Capture One (still my tool of choice a decade later) was lacking a few graces that it offers today.

But this isn't about the failings of software, but my own. The major thing my photography lacked a decade ago was control of depth of field. It was literally the last priority on my mind at the time. Today it is very rarely not my first priority. Unless I'm shooting for slow shutter effect then depth of field is pretty much everything to me. Deciding to shoot shallow or deep is my starting point for every shot.

Ten years ago I was more concerned about shutter speed. In the absence of auto-ISO the number one failure of a frame was blur. If you didn't pay enough attention to the shutter speed you got blurry pictures and that was useless. Focusing too much on shutter speed, as I did back then, resulted in not focusing enough on depth of field and the power to manipulate it.

I also didn't have the very fast prime lenses that I have now either, so there were a lot of new experiences I still had in front of me at that time.

That I have a bunch of beautiful images from my time in India actually says more about India than my photography. Such was the level of my skill at that time, and such is the beauty within a culture that dates back thousands of years.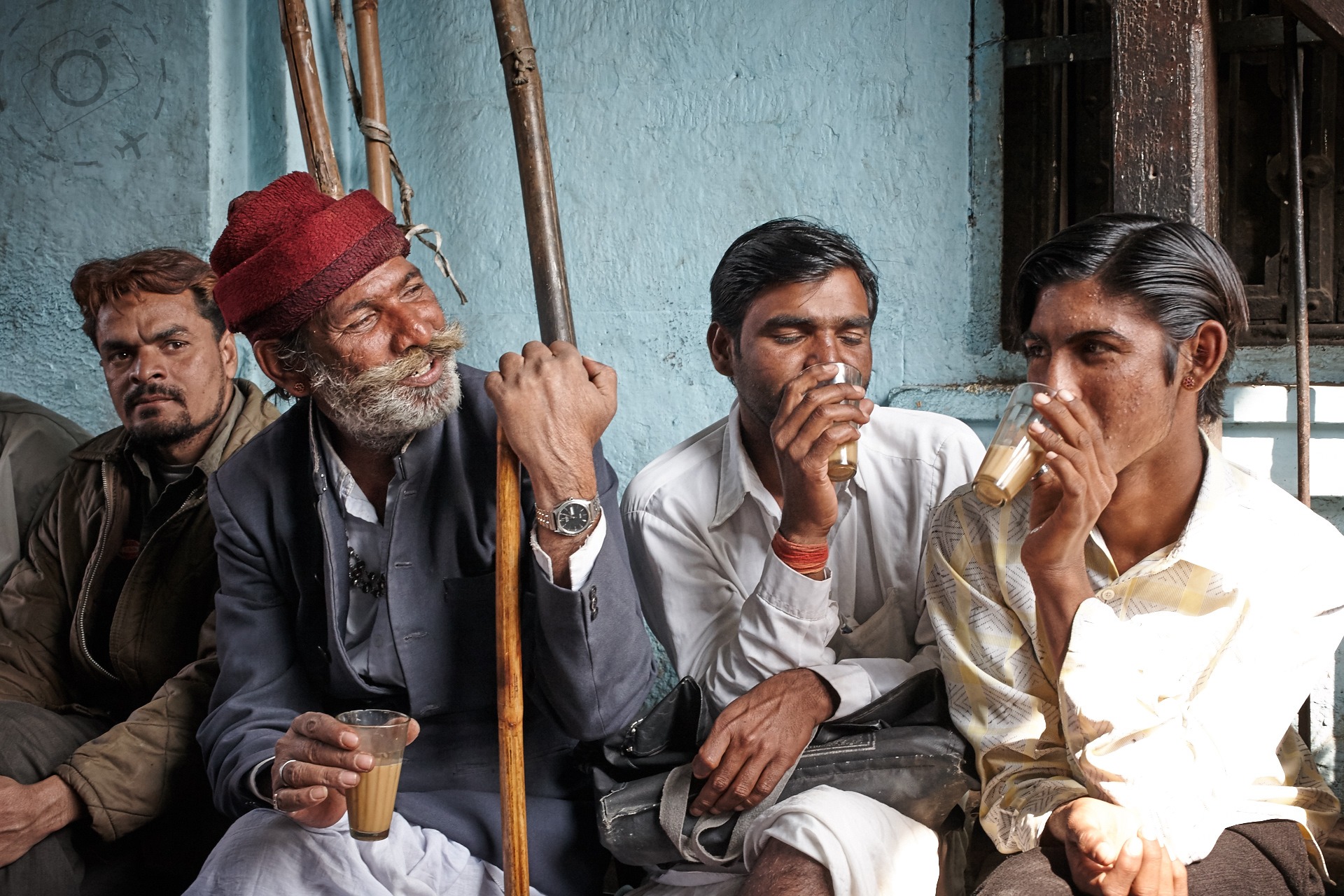 The great thing about being a full-time photographer is that you have a rich and detailed record of your own life hidden within those images. Digging through my journey in India also brought back a few moments of my life at the time. One shot of myself and my "tour guide" popped up unexpectedly. We were standing by the banks of the Taj Mahal at sunrise on a chilly morning.

I refer to him as a tour guide but he was clearly much more than that. Jason and I started the photography workshops together, as a team, and over that decade we helped each other to build and grow our businesses. We never had a contract between us, we simply worked as partners on various ventures. 50/50. It's the model for how I partner with people still today.

In those old RAW files I see how hard we worked together. I remember that we spent ten days before the tour pre-tracing the itinerary in order to iron out the glitches. We did an overnight sleeper train into Jaisalmer, that was in fact an empty car attached to the mail service, and we slept in sub-zero conditions.

I remember being screwed over by almost every hotel that we had pre-booked and pre-paid for. I remember the long waits for food to make it from kitchen to table and the cranky lady in our group who always seemed to get hers last. I remember the chai wallah in Jodhpur market and his generous customers who posed and smiled for an hour. I remember that bright spark of a kid in the market who was spruiking apparel like an old hand, and the look on his face when we came back with a portrait of him a week later.

I remember feeling that India is a place of such intense contrast, where the wealthy walk past the poor like they were dirt. That feeling stuck with me all the while, and I have never been back since to see if things have changed.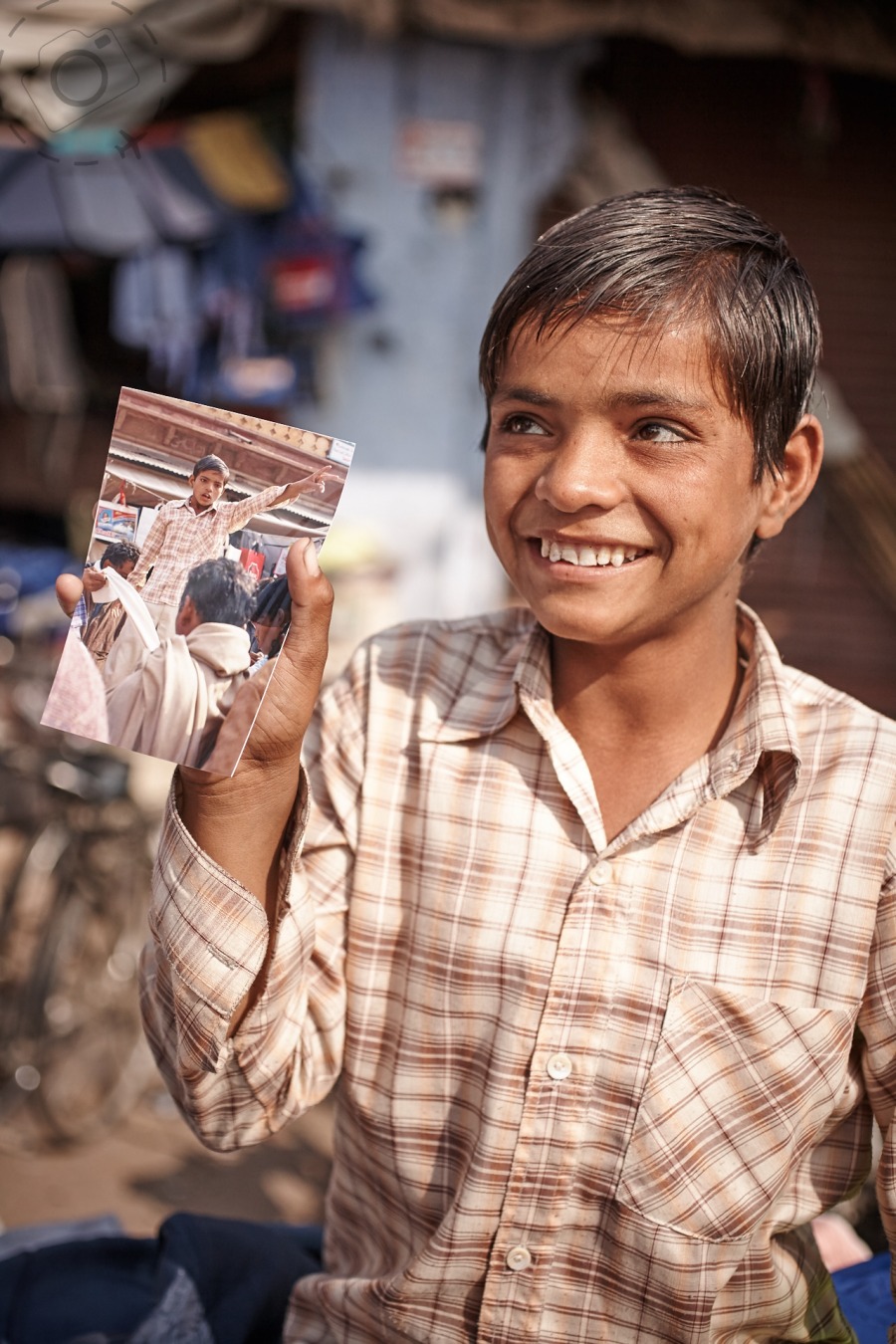 My relationship to photography is entwined with my love of travel. They are connected in a way that can never be separated. In travelling back through my RAW files I am re-experiencing that time and place when the image was taken. Sometimes it makes me wish to go back and do it over again. Mostly it makes me incredibly grateful for that moment in time, knowing that it can never exist again because the world has moved forward and the people that made it special are no longer the same either.

The most precious thing hidden in those old files is a piece of yourself. I often tell people that the camera looks both way, and the proof is right there is a set of RAW files. Going back to your old photos from long past journeys and reprocessing them is a great way to appreciate just how far you have come on your journey as a photographer.

Digging out a decade old set of images to reprocess will remind you of the skills you have collected since then, both on the desktop and out in the field. It helps to have a reason to dig into those images, like an exhibition or a photo essay to publish. The big reward is to know yourself a little better, and appreciate what you have learned along the way.